Character Development and Servant Leadership
The philosophy of Christian education begins with the fundamental belief that every learner is special, unique and valuable. God has a plan and purpose for everyone, and everybody needs God. Therefore, Christian Alliance P.C. Lau Memorial International School (CAPCL) encourages each learner to develop his/her relationship with God the Father through Jesus Christ. The gospel is life transforming and prepares learners for a purposeful and fulfilling life.
Christian education goes beyond dispensing information and imparting knowledge; Christian education highlights the importance of wisdom. Wisdom allows one to see self and his/her situation in a greater context, and then assign proper weight to things. Learners discern to do the right things, in the right way, at the right time and place, and most importantly, for the right reasons. Learners see and understand their world through the perspective of God's revealed truth.
CAPCL's mission is drawn from 1 Timothy 4:12. The Apostle Paul exhorted Timothy, "Let no one despise you for your youth, but set the believers an example in speech, in conduct, in love, in faith, in purity." Embedded in our mission are three core values: (1) to love God wholeheartedly, (2) to learn diligently, and (3) to serve selflessly.
Timothy loved God and knew His Word from a very young age. The Apostle Paul encouraged Timothy stating, "I am reminded of your sincere faith, a faith that dwelt first in your grandmother Lois and your mother Eunice and now, I am sure, dwells in you as well" (2 Timothy 1: 5). It is my prayer that CAPCL learners invest time in the Word to grow spiritually. It is joy, not merely happiness, when one lives out obedience to God's teaching.
God's Word is life giving and prepares us for good work because "All Scripture is breathed out by God and profitable for teaching, for reproof, for correction and for training in righteousness, that the man of God may be competent, equipped for every good work" (2 Timothy 3:16-17). Therefore, it is our goal that our learners "do (their) best to present (themselves) to God as one approved, a workman who does not need to be ashamed, rightly handling the word of truth" (2 Timothy 2:15). CAPCL learners are encouraged to produce quality academic work and maintain high standards of ethical conduct.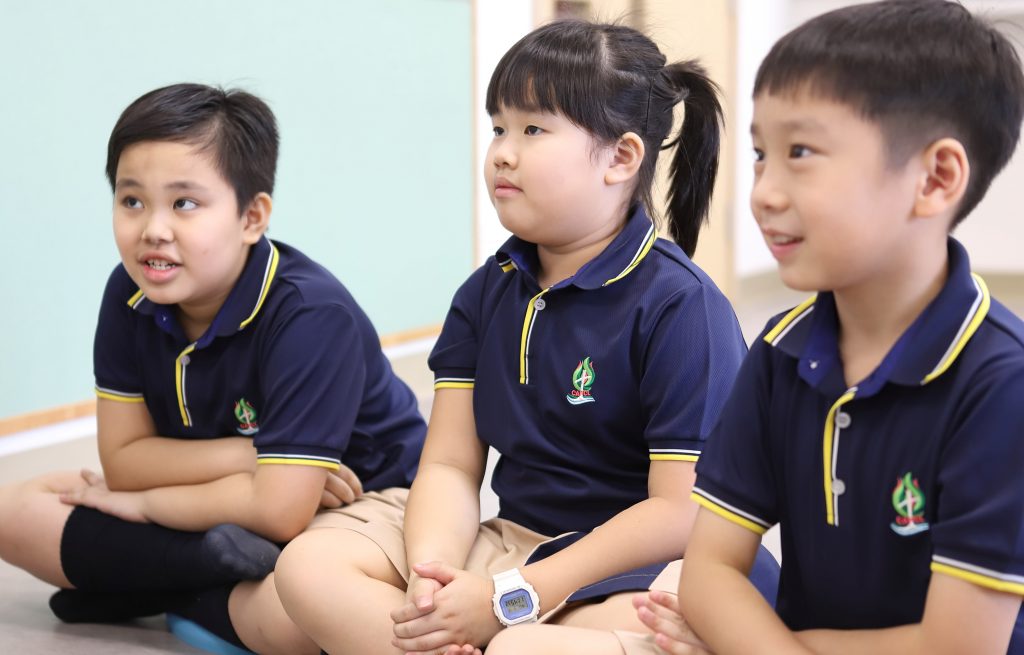 A unique distinction of Christian education is that parents have the ultimate responsibility to educate their children (Deuteronomy 6:7). Hence, the school takes the role of parents' partner in nurturing, developing and shaping godly character and spiritual values of these learners. Values that are taught at CAPCL are further reinforced at home so that learners can grow up with appropriate socialization skills to function in society.
As a community, not only do CAPCL learners explore the Christian way of understanding, but also the Christian way of living. Characterized by love modelled by Christ, CAPCL is a caring, safe, respectful and welcoming community where members appreciate differences, celebrate diversity and use their gifts to serve one another. We are Christ's ambassadors and Christ-like servant leaders. The school is a Christ-centered, learner-focused, and others-oriented learning community. We look forward to partnering with you on this journey.
CHRISTLIKE SERVANT LEADERS
The term servant leadership was first coined by Greenleaf (1970) in his seminal essay, The Servant as Leader.
The servant-leader is servant first... It begins with the natural feeling that one wants to serve, to serve first. Then conscious choice brings one to aspire to lead... The difference manifests itself in the care taken by the servant-first to make sure that other people's highest priority needs are being served. The best test is: do those served grow as persons; do they, while being served, become healthier, wiser, more autonomous, more likely themselves to become servants? And what is the effect on the least privileged in society; will they benefit, or at least, not be further deprived? (p.13)
The desire to be servant-first cannot be imposed but is a personal choice for life. The motive is to help others. A servant-leader is interested in developing others. A servant-leader has emergent power and uses such power to serve. As a result, everyone goes further into realization of his/her potential, reaching closer into finding the significant meaning of life, and living a fulfilled life by serving others.
Servant-leadership is exemplified in Jesus Christ, in the fusion of transcendence and humility. Jesus, as presented in the Holy Bible, is the Son of God. However, he is described as the 'holy servant Jesus' (Acts 4:27). He humbled himself and was born in a manger (Luke 2:1-7). He lived an earthly life. He was personable and his actions were fueled by love. He taught his disciples, preached to the masses, healed the sick, and befriended the outcasts of the society. He even washed his disciples' feet after a long day of work. The Son of God made His dwelling among mankind (John 1:14). This implies a blend of transcendence and immanence. It states that "even as the Son of Man came not to be served but to serve, and to give his life as a ransom for many" (Matthew 20:28).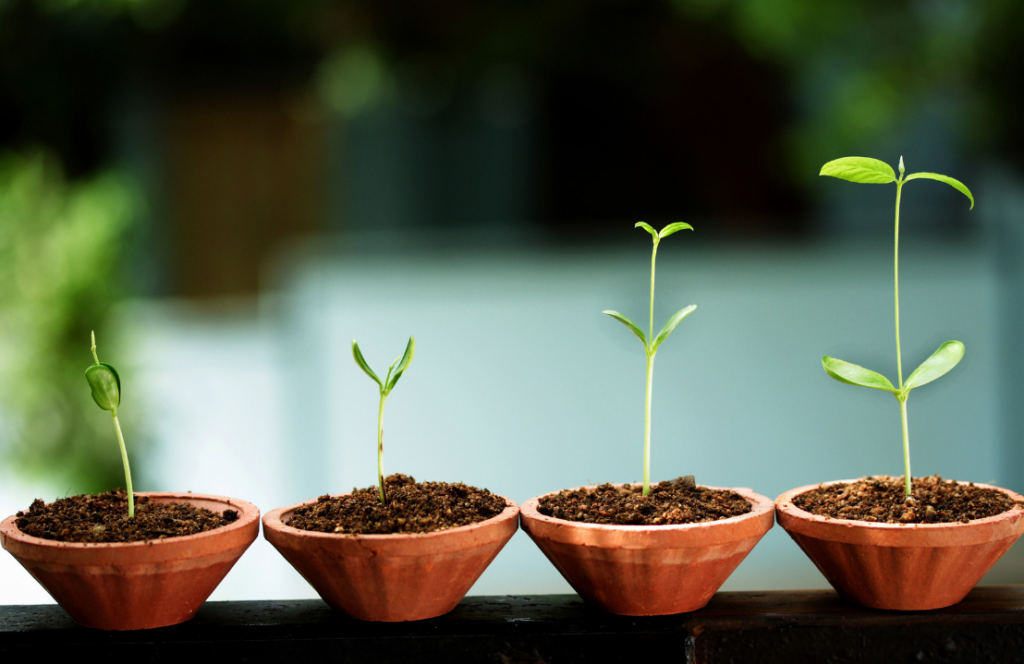 The Parable of the Good Samaritan is a practical outworking of the servant-hood aspect of servant-leadership principles. It illustrates how one should love God and serve others, the greatest commandment in Christianity (Matthew 22:34-40). A servant-leader is one who chooses to be available and extends a helpful hand to those who are marginalized and in need of help. Servant-leadership is not about position, power, or prestige but willingness to look out for the interests of others above self-interest (Philippians 2: 3-4).
Dr. Cora Hui, Head of School, is an educational researcher. She argues that servant leadership cultivates grit and a growth mindset in learners (2016) and supports wellness development of youngsters (2018). Teachers, as servant-leaders , meet learners' social, cognitive and motivational needs of students (2017).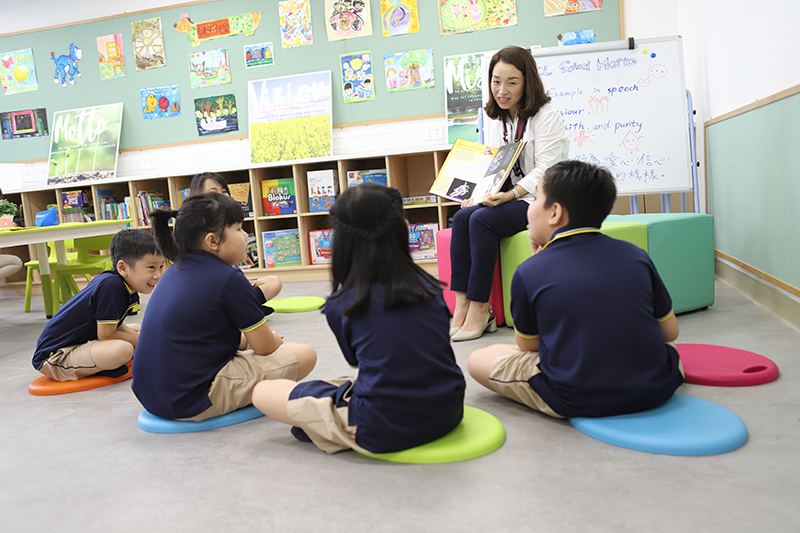 Finally, we are living in the age of information. It is no longer the holders of information, but the critical thinkers and analysts that meet the demand of this era. Furthermore, it is beyond acquisition of knowledge and skills, but in conjunction with integrity and discernment, that build prosperous and sustainable future. Hence, the purpose of education can be to liberate learners' potential so that they "become healthier, wiser, freer, more autonomous, more likely themselves to become servant" (Greenleaf, 1970, p.13). The purpose of education can be to develop the next generation of servant-leaders, who have a strong sense of morality, and who are committed to ethical practices in building a service-oriented community. This implies that learning in the classroom is more than a series of performance goals, and declarative and procedural knowledge. Learning should aim for responsive and responsible autonomy.
Reference:
Greenleaf, R.K. (1970). The servant as leader. Indianapolis, IN: Robert K. Greenleaf Center.
Chan, K.W.C. (2018). Servant leadership supports wellness development in adolescents. Servant Leadership: Theory & Practice, 5(2), 41-52.
https://csuepress.columbusstate.edu/sltp/vol5/iss2/3/
Chan, K.W.C. (2017). Learners' perceptions of servant-leadership. International Journal of Servant-Leadership, 11.
Chan, K.W. C. (2016). Servant leadership cultivates grit and growth mindset in learners. Servant Leadership: Theory & Practice, 3(2), 12-22. https://csuepress.columbusstate.edu/sltp/vol3/iss2/2/
At Christian Alliance P.C. Lau Memorial International School (CAPCL), we expose God's truth through our curriculum. In doing so, we find out who we are in Christ and whom we serve.  We are:
God Worshippers
who understand that worshiping God is about celebrating who God is, what God has done and is doing, and what God has created.
Earth Keepers
who respond to God's call to be stewards of all creation.
Beauty Creators
who create beauty that praises God and enriches our world.
Creation Enjoyers
who celebrate God's beautiful handiwork and give testimony to the presence of God in creation
Servant Workers
who work actively to heal brokenness and bring joy to individuals and to culture.
Community Builders
who are active pursuers and builders of community in our classrooms, in our neighbourhoods, and in the global village.
Image Reflectors
who bear the image of God in our daily lives.  Being an image bearer isn't something we DO.  An image bearer is who we ARE.
Order Discoverers
who see God's masterful planning and His fingerprints all over creation.
Justice Seekers
who act as agents of restoration.
Idolatry Discerners
who learn to "read" a worldview by asking questions about what is being portrayed in regard to culture, values, and belief systems.
Nurturing Children's Disposition to Learn
Christian Alliance P.C. Lau Memorial International School (CAPCL) uses Alberta Program of Study. Our overarching learning and teaching outcomes are:
‧ Our students are successful
‧ Our school has excellent teachers and leaders
‧ Our operational systems are well governed and managed
We aim for students to achieve success as engaged thinkers and ethical citizens with an entrepreneurial spirit.
Knows how to think critically and creatively and make discoveries through inquiry, reflection, exploration, experimentation and trial and error;
Is competent in the arts and sciences, including languages;
Uses technology to learn, innovate, collaborate, communicate and discover;
Has developed a wide range of competencies in many areas, including gathering, analysis and evaluation of information;
Is familiar with multiple perspectives and disciplines and can identify problems and then find the best solutions;
As a team member, integrates ideas from a variety of sources into a coherent whole and communicates these ideas to others;
Adapts to the many changes in society and the economy with an attitude of optimism and hope for the future;
As a lifelong learner, believes there is no limit to what knowledge may be gleaned, what skills may be accumulated, and what may be achieved in cooperation with others; and
Always keeps growing and learning.
Understands that it is not all about them, has learned about and is appreciative of the effort and sacrifice that built this city and country, and sees beyond self-interests to the needs of the community;
Is committed to democratic ideals;
Contributes fully to the world economically, culturally, socially and politically;
As a steward of the earth, minimizes environmental impacts;
Builds relationships through fairness, humility and open mindedness, with teamwork, collaboration and communication;
Engages with many cultures and languages, values diversity in all people and adapts to any situation;
Demonstrates respect, empathy and compassion for all people;
Cares for themselves physically, emotionally, intellectually, socially and spirituality;
Is able to ask for help, when needed, from others, and also for others; and
Assumes the responsibilities of life in a variety of roles.
Is motivated, resourceful, self-reliant and tenacious;
Continuously sets goals and works with perseverance and discipline to achieve them;
Through hard work, earns achievements and the respect of others;
Strives for excellence and personal, family and community success;
Is competitive and ready to challenge the status quo;
Explores ideas and technologies alone or as part of diverse teams;
Is resilient, adaptable, able and determined to benefit the community and, by extension, the world;
Develops opportunities where others only see adversity;
Has the confidence to take risks and make bold decisions in the face of adversity, recognizing that to hold back is to be held back; and
Has the courage to dream.
Programme for International Student Assessment (PISA) is an international assessment of the knowledge and skills of 15-year-old students in the areas of reading, mathematics, and science. PISA was created in 1997 by the Organization for Economic Cooperation and Development (OECD), and has been conducted every 3 years since 2000. In the PISA 2018 study released on December 3, 2019, Canadian students ranked the fourth in the world, in the average performance including reading, mathematics and science.
Results showed Alberta remaining relatively unchanged from the previous test, which is held every three years since 2000. Alberta averaged 534 in science (541 in 2015) and reading 532 (533), well above other parts of the country. Mathematics remained unchanged at 511.
PISA Results – Highlights
Alberta students had a score of 532, which was 12 points higher than the Canadian average, and 45 points higher than the OECD average of 487.
Alberta was highest in Canada.
Internationally, Alberta's score was tied for 3rd with Macao-China, Hong Kong-China, Ontario and Estonia. Only Singapore and Beijing, Shanghai, Jiangsu and Zhejiang (BSJZ)-China achieved scores that were higher than Alberta.
Alberta students achieved a score of 511. Alberta's score was 3rd highest in Canada (but only Quebec performed statistically better than Alberta), slightly below the Canadian average of 512 and 23 points above the OECD average of 489.
Internationally, Alberta's score was tied for 9th Five international jurisdictions that are not OECD members (HongKong-China, Macao-China, Singapore, BSJZ-China and Chinese Taipei), as well as three OECD member countries (Estonia, Japan and Korea) scored significantly higher than Alberta.
Alberta students achieved an average score of 534, the highest in Canada. The average score for Canadian students was 518, well above the OECD, and 45 points higher than the OECD average of 487.
Internationally, Alberta's score was tied for 4th. Only students in BSJZ-China, Singapore, and Macao-China achieved scores that were higher than Alberta.
Alberta's PISA Performance
Rank
Internationally
Within Canada
Science
4th - tied
1st
Mathematics
9th - tied
3rd - tied
Reading literacy
3rd - tied
1st
No English-speaking country does better than Alberta.
Click image for full table
Play, Participate, Possibilities
Values for our Early Learning Processes
At Christian Alliance P.C. Lau Memorial International School (CAPCL), children's dispositions are revealed to us in their play, learning, and daily experiences.  The following five dispositions to learn reflect the image of a capable, strong, and resourceful child who is an agentic and active learner – a mighty learner and citizen.  The combination of "I/We" is used intentionally to remind us that care, play, and learning are always both individually and socially constructed.
1. I/We are playing and playful:
I/We are inventing, creating, and imagining.
I/We are creating and testing theories.
I/We are telling and directing narratives and stories.
I/We are exploring and representing our knowledge using multimodal literacies.
I/We are taking risks in/for learning.
---
2. I/We are seeking:
I/We are questioning.
I/We are exploring with all our senses.
I/We are wondering and are curious.
I/We are solving problems in our play and learning.
---
3. I/We are participating:
I/We are engaging with others.
I/We are listening to and sharing ideas, thoughts, and feelings.
I/We are negotiating, taking turns, and observing.
---
4. I/We are persisting:
I/We are persevering with challenges and/or difficulties.
I/We are trying new strategies.
I/We are asking for help.
I/We are striving to reach our own goals.
---
5. I/We are caring:
I/We are helping.
I/We are caring about our families, one another, and ourselves.
I/We are caring for the world and living things.
How shall we support our children in their learning journey? When we participate with children as co-learners, co-researchers, and co-imaginers of possibilities, we create responsive environments for children that reflect an image of the child as a mighty learner and citizen.
Source Credit: Flight Alberta's Early Learning and Care Framework (2014)
To view School policies relating to School Operations and procedures such as Student Academic Integrity; Assessment and Evaluation, Welcoming, Caring, Respectful and Safe Learning Environments; Inclusive Education, Use of Technology and more, parents should login to e-Class to access the "Parent and Student Handbook" where these policies are contained.